Creator: Aidan Gillies
Close at Wednesday, 23 May 2012
Aidan Gillies Fundraising Page
I know it sounds unlikely, but I am training for the Sydney Morning Herald Half Marathon with Can Too, a non-profit program that matches fitness incentives with a good cause.
It's a pretty big challenge for me. I think the longest distance I had run before starting my training was about 5kms. You don't need to run too far to cover a tennis court!
Wednesday nights and Saturday mornings I gather with the other members of the Can Too Northern Beaches Pod for training. Wednesday nights at the Sydney Academy of Sport (sounds fancy eh?) for track work.
Saturday mornings training starts at 7.30 and involves running around Mona Vale. It seems we have to add 2kms to the distance every week, which at the moment seems a little unfair and demanding, but the coaches know best. In a couple of weeks, I'll be taking my training back home to the UK with London, Edinburgh and my home town of Rothesay the glamourous locations.
In an extreme case of beginners error, I ran fast enough in last Wednesday's 5km Time Trial to land a place in the A Group, which means that I am meant to be able to finish the half marathon in less than 2 hours. Sounds like a challenge I can go for to raise money for the Cure Cancer Australia Foundation.
Most of us know someone who has suffered cancer. You may have seen or experienced how life changes with the diagnosis: the fear, the pain, the uncertaintly. The strength of the individuals who are affected and the support they get from friends, family and the wider community inspires and motivates all of us.
Every survivor's great hope is a cure, which can only come from research. Yet cancer researchers almost always decribe their biggest obstacle as funding. there simply isn't enough, which is why Cure Cancer Australia appreciates the generous support of the Can Too Community.
I'm hoping to raise $2100, which is a $100 per km. Any help you can give me would be greatly appreciated and it's for a great cause It must be worth a donation to imagine me running around in a white singlet on a Wednesday and Saturday. It goes beutifully with my pasty Scottish skin! Photos might just be used to help with the fundraising!!
Cheers
Aidan
'It's so much fun and I can't believe I'm going to achieve this goal that I never thought possible. A great program and team support is making it possible. You Can Too!'
A little bit about Can Too. http://www.cantoo.org.au/
Can Too is a non-profit program that matches fitness incentives with a good cause! Beginners and experienced athletes alike are given professional coaching as part of a team to run or swim in endurance events – including half-marathon, marathon and 10km runs; as well as ocean swims. In return, participants raise valuable funds that go directly towards funding cancer researchers through Cure Cancer Australia. Since its inception in 2005 Can Too has raised over $8 million dollars providing vital seed funding to support young researchers with innovative ideas, enabling them to pursue projects that are the most promising in their potential to cure cancer.
A little bit about Cure Cancer Australia - http://cure.org.au
We fund young and innovative Australian researchers seeking a cure for cancer.


$50 funds one hour, $1,900 funds one week, $7,500 funds one month and $100,000 funds one year of vital cancer research.


Since 1967, our focus has been on the cure, not the type of cancer. We are one of the few Australian charities seeking to find a cure for all cancers.


We have channelled close to $15 million in the form of grants to 400 extraordinary Australians who rely on our independent funding to investigate potential breakthroughs for a cure for cancer.


A number of researchers who received early career seed funding from us are now amongst Australia's most prominent cancer researchers and are making real ground in the fight against cancer. We give Australian scientists the critical support they need early in their careers.


In 2012, grants have been awarded to 30 researchers working in diverse areas of cancer research such as lung cancer, leukaemia, breast cancer, melanoma, ovarian cancer, prostate cancer, glioblastoma, DNA research and blood cancer patient care.


We have a strong base of loyal supporters who are united with us in our vision to see "A world without cancer, nothing less." Without their support, what we achieve would simply not be possible.
Principal Can Too Supporter


Can Too - Supporting Cure Cancer Australia
Can Too offers a unique combination of fitness and fundraising to help individuals achieve goals they never thought possible. Can Too supports Cure Cancer Australia who raise vital funds for innovative young researchers in their quest to cure cancer.
See www.cantoo.org.au for more information.
Can Too is a non-profit program that matches fitness incentives with a good cause. Since April 2005 Can Too has trained thousands of people, like you and me, to running swimming and triathlon glory and have raised over $10 million for cancer research.
FUNDOMETER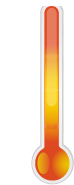 Target
$1,250
Raised So Far
$1,300