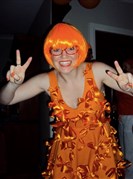 Creator: Emma Campbell
Close at Saturday, 16 June 2012
Emma Campbell is Running To Cure Cancer
The last time I was really serious about running, I was getting in trouble for wearing nail polish at school and stressing out about what to wear to the disco the follwing week.
Fast forward a decade, and here I am training for the Sydney Morning Herald Half Marathon.
I will be running 21km on May 20th this year. 21km is almost the distance I drive to work every day. That scares the crap out of me.
Don't worry about me though - Can Too is helping to train my body and my mind to run the half marathon.
In return, I will raise valuable funds that go directly towards funding cancer researchers through Cure Cancer Australia.
So help me out guys!!! I can't do this on my own! And I am pretty sure that the amount of money I raise relates directly to how fast I can run....(there is no real science to prove this).
Emma Campbell
Principal Can Too Supporter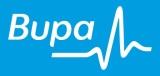 Can Too - Supporting Cure Cancer Australia
Can Too offers a unique combination of fitness and fundraising to help individuals achieve goals they never thought possible. Can Too supports Cure Cancer Australia who raise vital funds for innovative young researchers in their quest to cure cancer.
See www.cantoo.org.au for more information.
Can Too is a non-profit program that matches fitness incentives with a good cause. Since April 2005 Can Too has trained thousands of people, like you and me, to running swimming and triathlon glory and have raised over $10 million for cancer research.
FUNDOMETER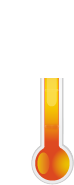 Target
$3,000
Raised So Far
$1,843